Hozz magaddal még egy osztályt ajánlat
feltétel: 2 osztály, osztályonként min. 20 fő, min. félpanzió
10% kedvezmény
részletek >>
Osztálykiránduló lézerharc csomag
2 éj szállás, félpanzió, mosatás, IFA, 1 óra lézerharc (25% kedvezménnyel)
8.100 Ft/fő
részletek >>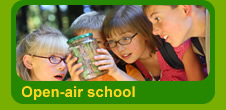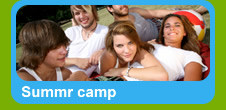 Send us your inquiry
Should you have any questions, we gladly look forward to your messages, inquiries. Below you find our contact details. By using our Inquiry Form you can send us emails without having an own email programme.
Company information:
Owner: Na-Joó Bt.
Headquarters: H-2040 Budaörs, Szivárvány u. 20.
Address of the youth hostel: H-8315 Gyenesdiás, Tulipán u. 3.
Phone: +36 20 924-0805
Fax: 06/23/420-470
Email:
Inquiry Form
After filling out the fields click on "Send". All the fields marked with * have to be completed - if any of these fields are empty, the email will not be sent.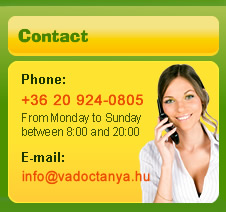 Győrzámolyi Petőfi Sándor Általános Iskola
Sok helyen próbálkoztunk, mire végre rátaláltunk a tökéletesre. Immár negyedik alkalommal szerveztük ide a nyári táborunkat. Hogy miért ez a helyszín a tökéletes? A legfontosabb a házigazdák hozzáállása: legjobb tudásuk szerint teljesítik a gyerekek kívánságait; folyamatosan új lehetőségekkel lepnek meg bennünket. Fantasztikus konyha, ami amellett, hogy finom ételeket jelent, a mennyiség is elegendő. A gyenesdiási strand már évek óta a Balaton egyik legszebb strandja, stb.
Pulai Nikolett - táborvezető